BikeBratislava is a bike rental in Bratislava. We can offer you anything related to recreational cycling for locals as well as tourists visiting our city.
We will be happy to give you recommendations where to go for a cycling trip in or around Bratislava. We will also offer child seats if needed.
During season we are organizing various competitions and lottery. The more frequently you visit us, the bigger chance you have to win a T-Shirt in original BikeBratislava design.
If our cyclists rent 10 bikes, they will get a free T-shirt free of charge automatically!
Our bike rental company is certified in chain "Vitajte Cyklisti" and our reputation is well known and build by our clients on TripAdvisor, Facebook or Google. We would like to bring to your attention also our Certificate of Excellence that we obtained in 2016 for a series of very satisfied clients. We will do our best to kep the 5 star average of TripAdvisor evaluation.
We are looking forward to welcoming you at our bike and scooter rental in Downtown at Panenska street and we are preparing to serve as good as it possibly gets so you get everything prepared for your bike or scooter trip.
Book now
What can you see from bicycle?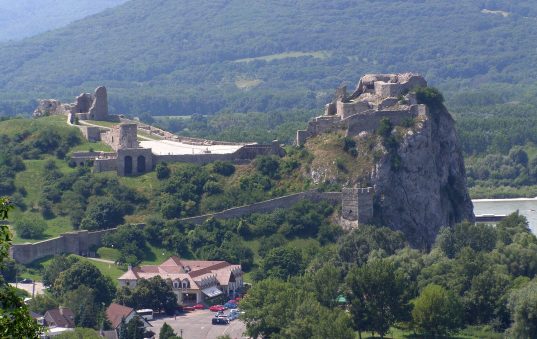 Devín castle and cyclist's Bridge of the Freedom
Only 12 km away from Bratislava downtown (majority on cycling path) you can visit remains of Devin castle at the confluence of Danube and Morava. You would not be allowed to enter into this area before 1989 because of the Iron Curtain border, but today this is a nice place for biking and observing nature. You can use the newly built cycling Bridge of the Freedom to visit Austria behind Morava river and Schloss Hof castle and gardens
Show more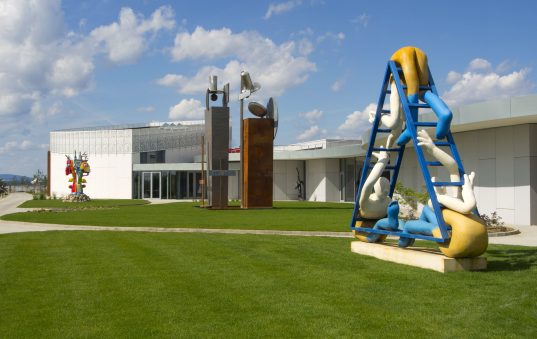 Barrage along Danube, Danubiana museum and Tripoint
Unique cycling route starts straight under the SNP Bridge (also known as UFO bridge) on the other side than Downtown. You will find the oldes public park in Europe – Sad Janka Krala at the end of which you will join the EuroVelo6 route heading border with Hungary. Along the route you will pass by many refreshment points and you can take a bath in lake Rusovecke jazero – either on the nudist beach or a standard one). One of the ending points of this trip is the Modern Art museum Danubiana, another one is just a few kilometeres distant so-called 3-corners – place where Slovakia, Hungary and Austria meet in 1 point.
Show more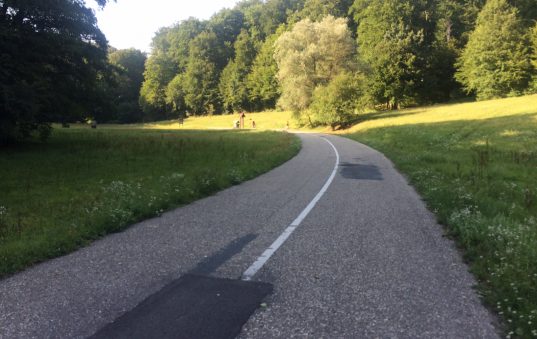 Bratislava Forest Park
You can relax in Bratislava Forest Park with many kilometers of paved roads but also forst tracks. There is one plain field, but be prepared for amore hilly terrain. Highly recommended if you want to stay away from the city within the actual city. You are welcome to use the teleferic to Kamzik hill as well.
Show more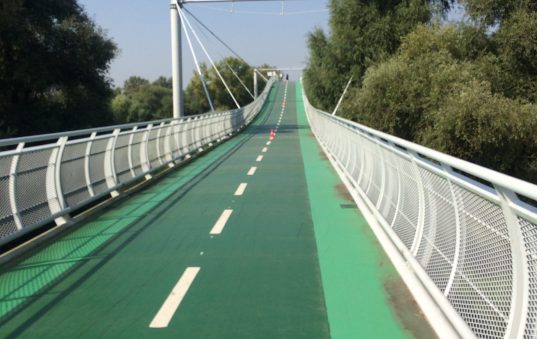 Carnuntum-Schloss Hof-Bratislava Tour
Whole day journey mainly in Austria through Devin castle, Schloss Hof, Donau Auen National Park, Hainburg and back to Bratislava. If you'll take the right direction of the tour and towards the end of the trip you will have sufficient energy, do not skip to uphill to Braunsberg, from where you can see Devin castle, Bratislava and in case of clean sky also Vienna.
Show more
Why do you need the scooter?

Wander around Bratislava - Čunovo, TV Tower, Devin - scooter is just plain fun!
Why should you rent a bike or moto scooter?
Bratislava offers many opportunities for relax on two wheels. The city is fairly small, so if you would like to see more in a shorter period of time, renting our bike or renting our moto scooter is a perfect solution for you.
We will give you hints where to go and what to see and also give you guidance and instructions how to reach your targets. Just come to see us and we will deliver an exceptional experience!